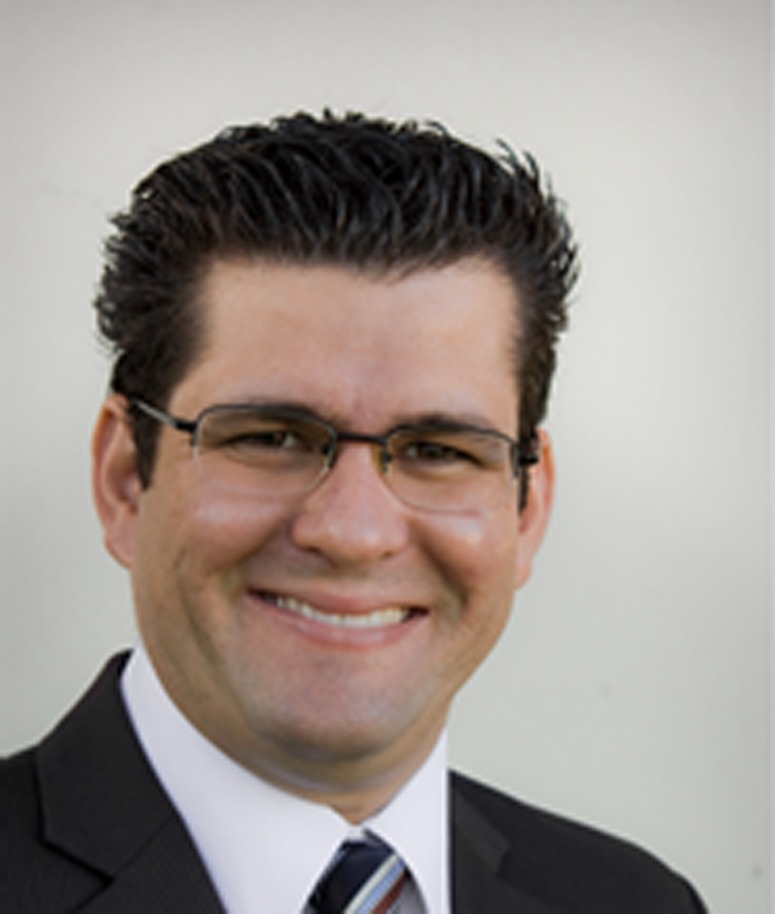 Dr. Breno Nunes
Dr Breno Nunes is currently Senior Lecturer in Sustainable Operations Management at Aston Business School, and the deputy-director of the research centre for Circular Economy and Advanced Sustainability. Outside Aston University. he is also Vice President of Education Research and Publications for The International Association for management of Technology. Breno's research is widely cited and has already been published In peer-reviewed journals such as Technological Forecasting and Social Change, Journal of Cleaner Production Production Planning & Control Technology Analysis & Strategic Management Journal of Manufacturing Technology Management Benchmarking: An International Journal and Project Management Journal. My forthcoming took 'Sustainable Operations Management Key practices and Cases' hi be published by Routledge.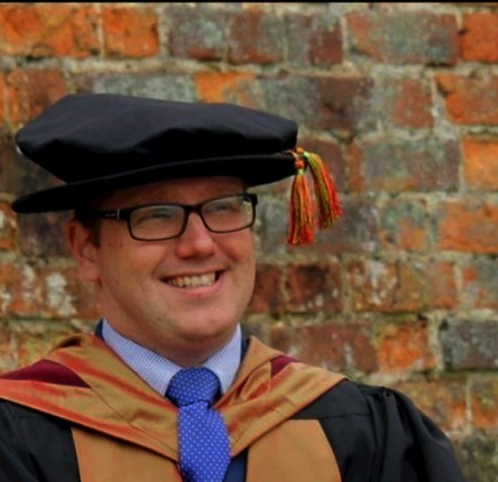 Dr. Peter Hill
* Fellow of the Association for Project Management (FAPM)
* Senior Fellow of the Higher Education Academy (SFHEA)
* Ph.D. Social Policy (Warwick)
* M.Sc. Public Policy and Programme Management (Bradford)
* B.A. (Hons) Politics and Philosophy and Economics (Keele)
Areas of expertise: project and programme management, social policy and policy evaluation, welfare and labour economics, teaching and learning.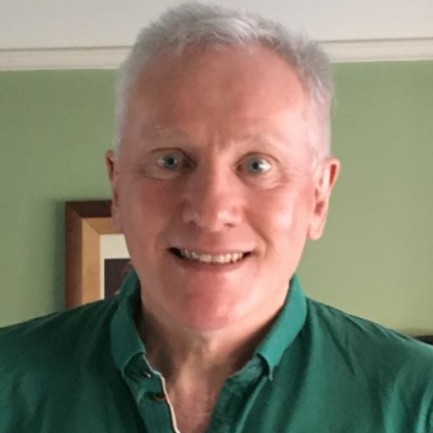 Colm Hickey
An enthusiastic and dedicated professional with 30 years of wide and varied experience in the education sector, and a proven track record of raising achievement on a faculty and whole school level. Enjoys being part of, as well as leading successful and productive teams. He is pragmatics in approach and have an excellent ability to analyse situations from an educational and managerial perspective.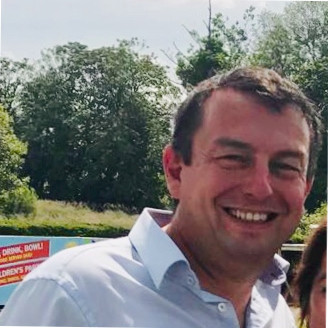 Gerry Drake
An experienced professional with a focus on teaching, marketing and personal development. An energetic leader with over 20 years of experience within both the Educational and Social Enterprise space. A specific interest in leading teams/groups through the change cycle with results in the youth sector as well as whilst working in partnership with government departments and other non-statutory organisations. A permanent lecturer and manager with Northern Regional College and an Associate lecturer at Ulster University ; Ulster Business School Gerry is a recognised speaker on corporate governance, ethics and risk management as well as strategic human resource management; fields which are ever changing in today's business environment which faces increasing changes in government regulation and policy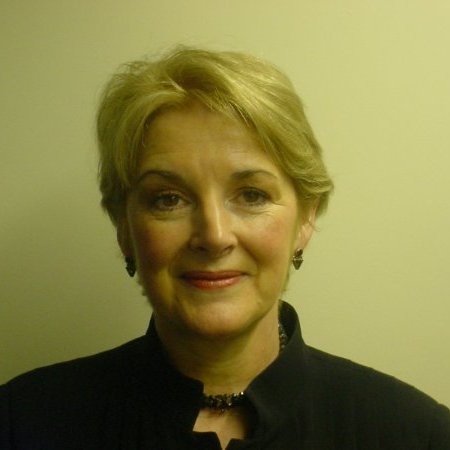 Dr. Rosie Raffety
Experienced Chief Executive with a highly successful background in public sector transformation, change management & higher education. Skilled in research & postgraduate supervision. She has developed & successfully prototyped a methodology for leadership development & problem solving at scale. Strong entrepreneurship professional with a PhD in organisational micro-politics & culture.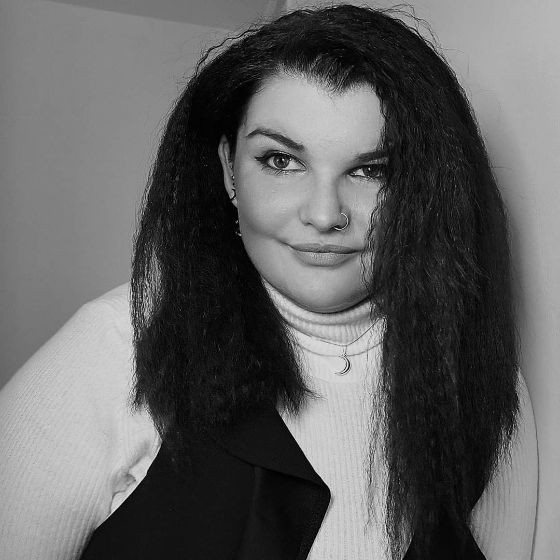 Daisy Burgun
A dedicated marketing professional experienced in a number of business activities. Always seeking professional and personal development through new challenges and education. Committed and driven to career growth and development.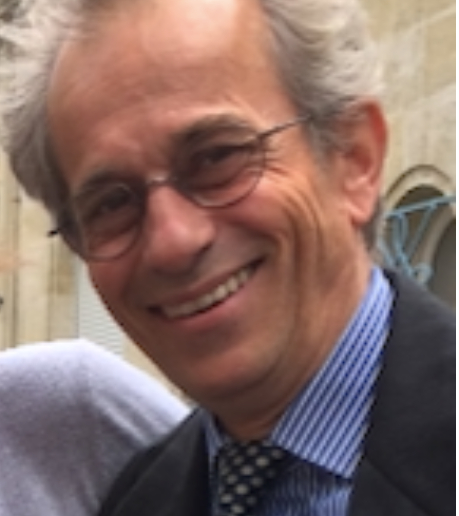 Peter Bluff
Peter Bluff spent over thirty-five years in the oil industry. After starting in LPG shipping, Peter moved on to LPG trading and then LPG broking before finishing his career broking Naphtha derivatives. He has worked for both large multi-national and small private companies in London, Paris and Geneva and managed desks, teams, and offices. He has travelled extensively representing his employers at industry conferences and his clients at negotiations.
Peter now spends his time lecturing at IFP Energies Nouvelles and other French business schools, teaching English to executives and at business schools, and when time permits, indulging his other passions of sailing, painting, and sculpting.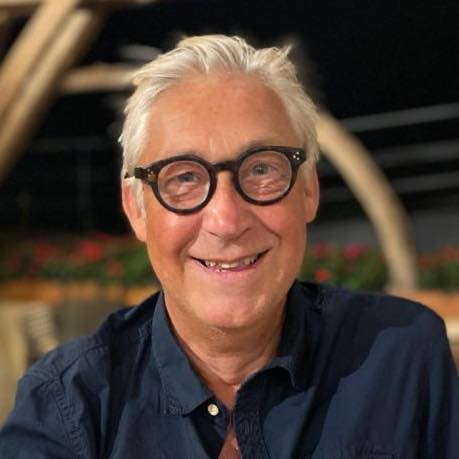 Christopher Bond
Christopher Bond MSc, PG Dip, PG Cert, CMIPD, CMgr, MCMI, FHEA, NTFS.
A career in the higher education sector and placement to government agencies and professional bodies has equipped me with significant experience and expertise of the challenges facing organisations and individuals in the complex global world we now live in. He is a committed business academic and management practitioner that has strategic vision, excellent interpersonal skills and a capacity to lead others in the realisation of strategic aims in complex circumstances. He has a strong international profile and offer knowledge and experience of learning and teaching, management, enterprise development and developing a focused and applied research culture in a regional, national and international context. He has considerable experience of learning, teaching and assessment through face to face and on-line tutoring in the fields of human resource management and organisational Behaviour.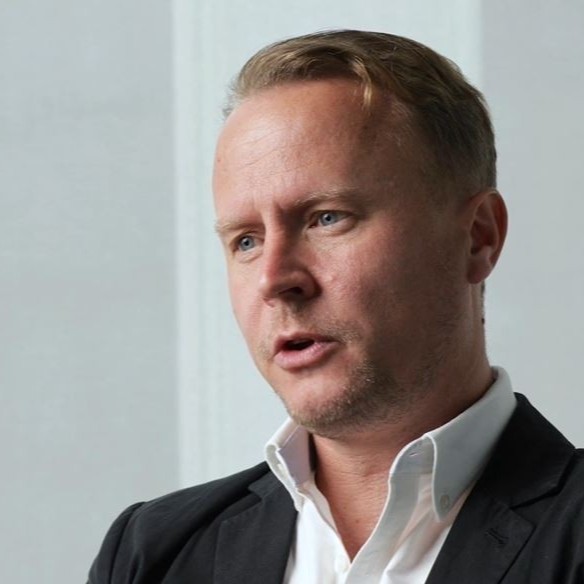 Damion Taylor
An experienced Finance leader with a track record ranging from large scale delivery through high performing teams down to bespoke projects in small settings. Credible both in the workplace and the classroom with recent experience of innovative course design in the Higher Education market.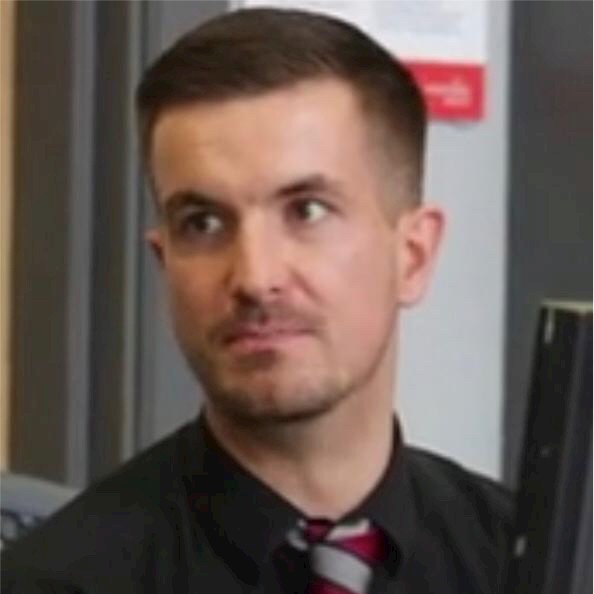 Daniel Stephenson
A Dual-Professional working between Lecturing Business to Higher Education Students and as an in-sector manager for Everyone Active, a private sector sport and leisure business.
BA(Hons), PGCE, MBA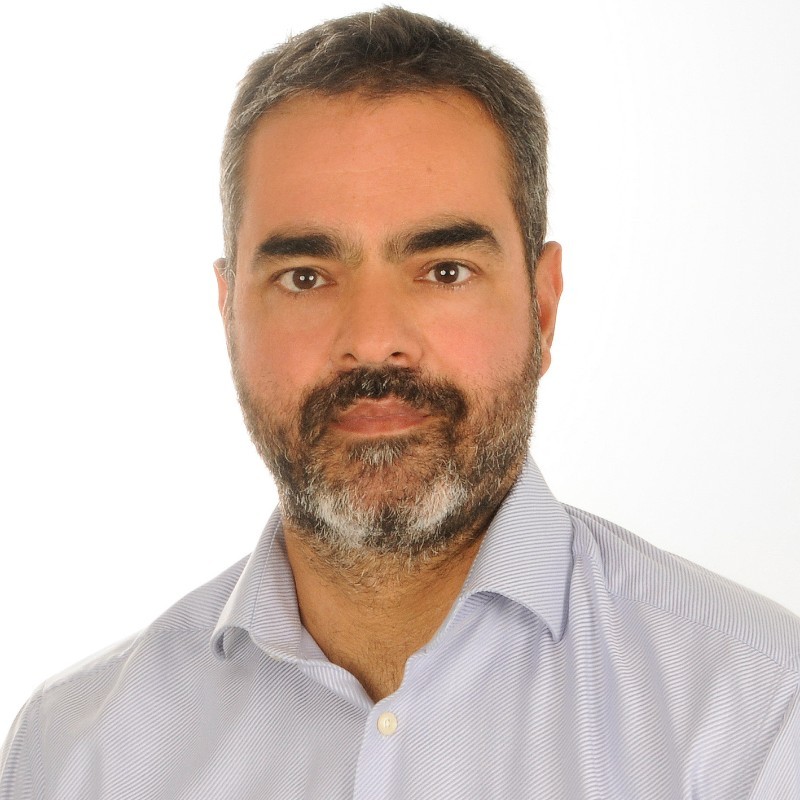 Yannis Iliopoulos
Change-agile Business Coach and Startup Advisor, with extensive experience in pitching, business modelling, marketing strategies and copyright, enabling teams to respond to changes in the business environment by seizing opportunities, including dismissing old business models and developing new ways of doing business. He balances his career between Industry and Academia: He is an Associate Teaching Fellow and Senior Lecturer, currently teaching entrepreneurship and strategy to undergraduate, postgraduate and PhD students. Mr. Yannis' biggest passion is building new 'things' and take them to market! He is involved on a daily basis with building new companies, new products and services, new degrees, new modules.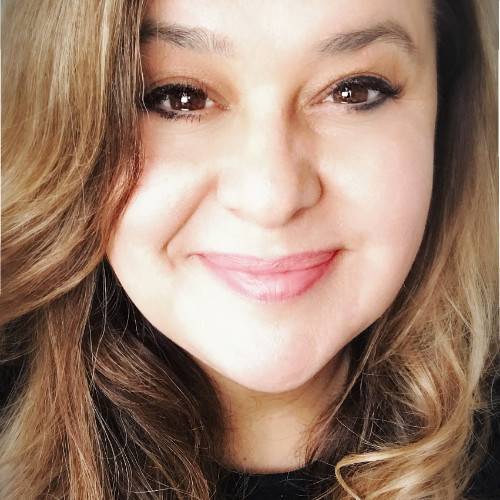 Dr. Marialena Zinopoulou
Lecturer at Imperial College London, Teaching Fellow at UCL CEO CEO @ The Digital Marketing Association Specialties: Emerging Technologies, AI, VR, AR, MR, XR, IoT, Immersive Environments, Business and Tech, Digital Marketing, Digital Strategy, Digital Analytics and Web Metrics, Social Media Analytics, Educational Interactive Platforms and Course Development. Dr. Marialena lectures on the MSc program at Imperial College London and UCL. Her PhD was in Emerging Technologies and Immersive Environments. Lectures in Analytics and Emerging Technologies and develop university modules for related subjects.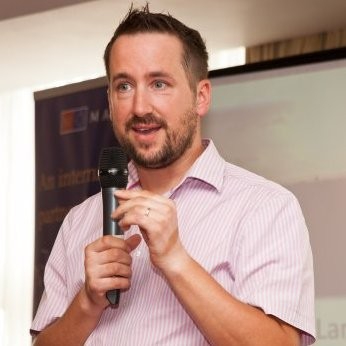 Martin Cox
Experienced CMO – using insight and data to ensure the customer is at the heart of everything they do. Marketing, Sales, and Strategy development and execution.
Mr. Martin is adventurous and entrepreneurial by nature, but when it comes to his work this is underpinned by solid commercial experience and academic achievement. He has a reputation as someone who gets things done, and who gets results.
His background includes a combination of consultancy and interim/permanent roles. Martin is also someone who is happy to take-on challenges that would make other people run for the hills. He seems to have a knack for navigating around obstacles that have been blocking progress and find a way forward.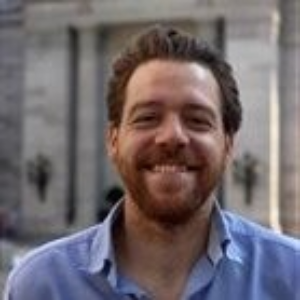 Daniel Pearce
Principal Lecturer / Academic English for Business Programme Leader at University of Hertfordshire EAP professional with a background in coordinating insessional Academic English for Business programmes and international foundation programmes (humanities and sciences). Active in L&T developments and supporting staff accordingly.
Specialist in academic English and study skills, specifically embedded support for large ug/pg business programmes. Knowledgeable of the UCAS process, marketing and agent work. Successful in launching peer-assisted learning (PALS) to raise student attainment and enhance student employability. MA dissertation focused on using documentaries for student engagement and developing academic English. Leading on technology and enhanced learning training related to Zoom/Teams conferencing, Office 365, LinkedIn Learning, audience response systems (e.g. Mentimeter), and academic integrity.
Tutor of English for academic purposes/study skills/using technology for academic purposes/business ethics/cross-cultural management/plain English. Nominated in 2016 for KCL award: most outstanding contribution to the student experience.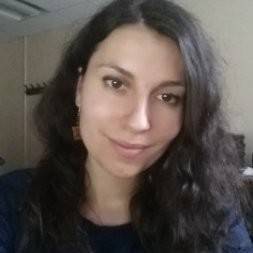 Gabriella Kereszturi
Digital Transformation Consultant at EUREKA Outsourced Solutions.
Digital Marketing Consultant, Senior Lecturer Digital Marketing, Senior Lecturer and Program Director for MSc Digital Marketing and Analytics, Program Director MSc Digital Marketing and Analytics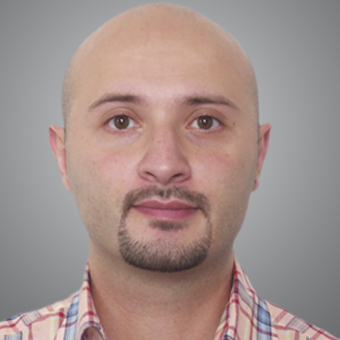 Dr. Akram H. Jaffan
With over 7 years of profound experience in quality management and organizational learning, Akram is a specialized professional in quality management, organizational learning and knowledge management with a diverse expertise in ISO 9001, JCIA, training and coaching experience in different disciplines of clinical research and Quality management. He holds a master degree from RCSI (Royal College of Surgeons in Ireland) in quality and safety in healthcare management. His scholarly publication "A Review of the Tripartite Model Linking Associations between TQM, Organizational Learning, and Performance" was recently published in the International Business Research Journal. Furthermore, He is a certified professional in healthcare quality and a member of NAHQ (National Association for Healthcare Quality). He is currently enrolled in the academic program of Doctor of Business Administration with a focus in Quality Management and Organizational Learning.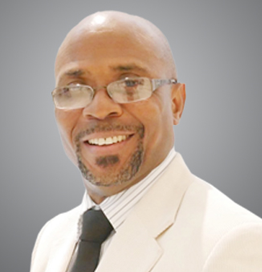 Dr. Chiemela F. Anyanwu
Dr. Chiemela F. Anyanwu, a PhD holder from Central Luzon State University Philippines, is a Professor of biological science at Ifugao State University Philippines. Prior to that, he taught graduate and undergraduate courses in Science Research, Healthcare Education and Management, Medical Genetics, Microbiology, Health and Safety Risk Management. He has also worked as a Healthcare Consultant for the Institute of Research and Development, Ifugao State University, Institute of Graduate Studies, Adventist University of the Philippines as well as a Healthcare educator at Skandinaviska Bokforlaget Sweden and Norks Bokforlag Norway. His research interest includes Health-care quality and risk management, health education and community-based healthcare promotion, food microbiology, effectiveness of health behavior/health promotion interventions, and efficacy of public health nutrition interventions. Dr. Anyanwu has extensive experience in healthcare community outreach seminar/workshops in public health education and research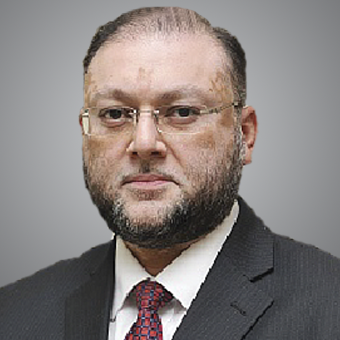 Dr. Syed Farhan Alvi
Primary academic qualification is Bachelors in "Computer Systems Engineering" with post-graduation in "Computer Information Sciences" leading to MBA in Management Information Systems. Recently acquired Masters in "Applied Research Methodologies" and currently completing DBA (Doctorate of Business Administration). Effective track record of excellent skill-set and overall experience of total 18+ years. 11 Years in reflecting systematic approaches, organizing, monitoring, and leading Human Resources Development projects to successful completion. 10+ Years of Teaching initially with IBM (South East Asian Wing) on AS 400 System and later with Etisalat Academy for the City & Guilds National Training Program. Have been involved in chapter. Learning delivery, operations and planning for large enterprises for training needs assessments and fulfilling the skills gap. Also key seeker in many local conferences and bespoke member of Society of Human Resources & Management Middle East chapter. Have interacted and worked as core team member on HR Development Projects & Initiatives. For the same have closely worked with many HR consultants such as Egon Zandhler, Franklin & Covey, SHL, Abu Dhabi Knowledge Group, AT Kearney, Mckinsey, Hay, Spencer Johnson Partners, Corporate Executive Board, Corporate Leadership Council and IBM (Oracle Business Executive Suite) in roll out of various strategic human resource projects and initiatives.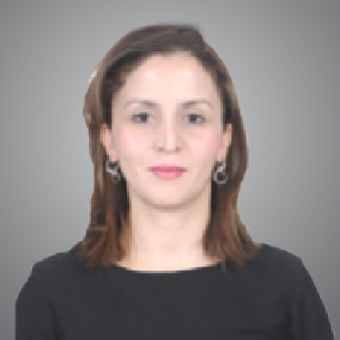 Dr. Meriem El Aoun
Assistant professor of accounting with more than 9 years of academic experience. She has prepared my doctorate with Dr. Daniel Zéghal (professor at Ottawa university Canada) as advisor and she is graduated from the University of Sfax, Tunisia with great honor. My dissertation investigates "The effect of the financial crisis on enterprise risk management disclosure in the annual reports of top US banks". She is an active researcher. Her research interests deal with a great number of subjects related to the production, communication and use of accounting and financial information. The main topics of research are the financial crisis, Determinants of risk reporting in the banking sector, Corporate Governance, Enterprise Risk Management, and Accounting and Reporting of Enterprise risk management. She has 2 articles published in the Journal of Modern Accounting and Auditing as well as in the journal of Modern economy. She has a teaching experience in a multi-cultural, multi-national environment since she worked in Tunisia, Egypt and UAE where she was responsible for carrying out teaching the following subjects: – Financial accounting – Advanced accounting – Managerial accounting – Cost accounting – Tax system – Principles of finance – Financial planning and budgeting – Money and banking.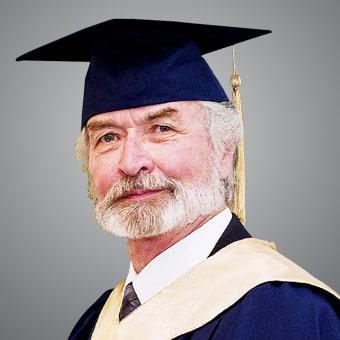 Dr. Carl Olsen
Carl Olsen completed his undergraduate, graduate and military studies in the United States. His 23-year career as an officer in the US Army included troop leadership assignments in the US, Europe and the Far East and progressive staff responsibility as an Operations Officer, in General Staff, in Public Affairs, and as an International Liaison Officer. Following retirement from the Army in 1992, Olsen's second career has included management positions in the insurance branch, hotel branch, and as the in-country manager for an American medical device manufacturing company in Germany. He has been teaching adult private higher education in Switzerland and Germany since 2000. He is currently an instructor for business management/leadership skills, business statistics/controlling, marketing, communications/public relations and ESL. Carl Olsen is a member of the Military Officers Association of America and the 4-River Valleys Historical Society (New York).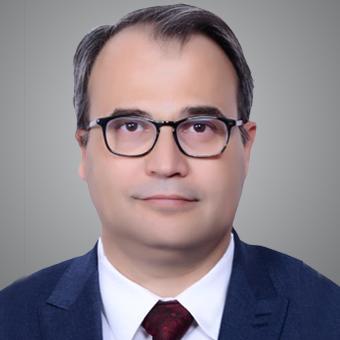 Mansoor Khan
My career includes over 15 years of working within government, non-government and commercial organizations. My work at companies like MTV, Oxfam, and Enfield College, and the National Institute of Vocational Education – NIVE (my current place of work in Dubai), has allowed me to gain and develop extensive skills in different areas of business that are essential to generating and sustaining growth and profit. He has a Masters degree in Business Administration, which has also provided me insight into the non-financial aspects of business that functionally drive the reiterative processes associated with successful businesses. These experiences allied with my enthusiasm, good interpersonal skills, and ability to work well under pressure (both individually and as part of a team), are the key attributes that define me as a professional.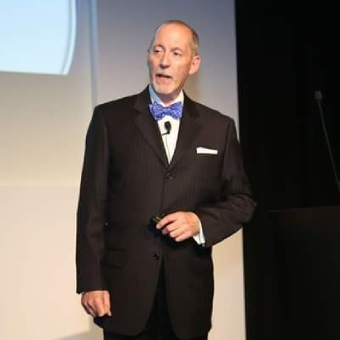 Mark F.B. Langer
Mr. Mark Langer has over 40 years of management and teaching experience with the U.S. federal government, armed forces, and private industry. He has been in the United Arab Emirates since September 2005 and served as an instructor at Preston University-Ajman until February 2006. He joined American Educational Institutions LLC as the Executive Advisor and prepared all of the documents required by the UAE Ministry of Higher Education and Scientific Research (MOHESR) for the initial licensure and accreditation of what was to eventually become the City University College of Ajman. After that project, he returned to Preston-Ajman as the Quality Assurance Director and business instructor. Mark led the educational partnership task force between Preston-Ajman and the University of Bedfordshire in 2010. His academic experience includes teaching undergraduate and graduate courses in the USA and UAE. These include: Business and Management Communication, Business Ethics, Business Law. Human Resource Management, Management Principles, Mass Communication, Operations Management, Organizational Behavior, and Public Speaking. Mark taught on the Business Administration – BA (Hops) Course for two years during the Preston-Bedfordshire affiliation before he moved to the City University College of Ajman (CUCA) in December of 2011. Mark served as the Director of Institutional Effectiveness (ID) at COCA from 2011 to 2017. The IE Office, together with its Institutional Research. Program Accreditation, and Quality Assurance units, directly supported the Vice Chancellor in building processes and structures that enabled faculty, staff, and students to achieve success and collectively accomplish the College's mission.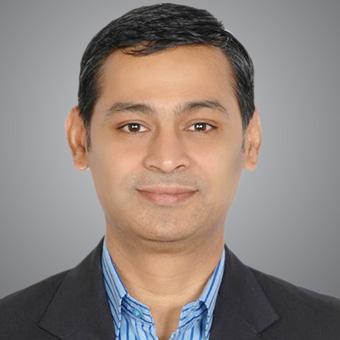 Sredharran Sampath
Mr. Sredharran Sampath has a MBA, M.Sc(Psychology), M.Phil from University of Madras. Sredharran currently having his training Consultancy ASPIRE TRAINING CONSULTANCY FZE, conducting training in Supply Chain Management, Procurement and Contracts Management, Logistics, Warehouse Operations, Export Import Documentation, Driving Strategy, Operations Management, Leadership, Change Management for the Corporate. He is an adjunct faculty with American University in the Emirates, Dubai International Academic City, Emirates Institute for Banking and Financial Studies – Dubai, Sharjah, Kings Centre for Professional Development – RAK, Birla Institute of Technology – RAK teaching the subjects of Organizational Behavior, Marketing Management, Management Information Systems, Operations Management, International Relations, International Business, Supply Chain Management, SHRM, Change Management. Prior to that, he had worked in leading Colleges and Business Schools in India – Magnus School of Business, AMET(Academy of Maritime Education and Training) University, Annamalai University, Anna University, U.S(Carnegie Mellon University Pittsburgh, Pensylvannia), U.A.E(Amity University). He had taught both undergraduate and post graduate courses in Supply Chain Management, Logistics, International Business, Consumer Behavior, Marketing Management, SHRM. He does Personal counselling to help students be confident, overcome fear, understand behavioral issues and work as an effective team player. He has an extensive experience in designing and conducting customized training for the corporates in the areas of Supply Chain Management, Leadership and Change Management, Driving Strategy, Procurement and Contracts Management, SHRM.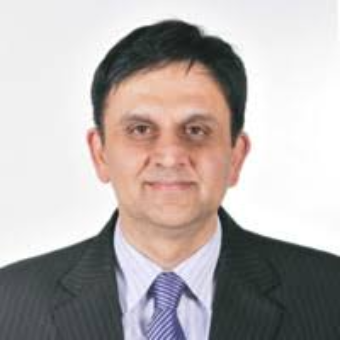 Umesh Kothari
Mr. Umesh Kothari has over 25 years of rich industry experience in strategy and customer experience in diverse markets such as UAE, USA and India. He has a proven track record for implementing research insights and helping organizations to meet their strategic objectives. The organizations include Union National Bank, HSBC, Pepsi Cola, Emaar Properties, MasterFoods, National Commercial Bank, Gulf Air. Cadburys and Unilever. Umesh is a highly seasoned. passionate and service-minded strategy and customer experience professional with a sound knowledge. Adept at working in agile environments. Experience in cultural transformations and large change programs, strong ability to foster change. Mr. Umesh has mentored and coached over 30 students with their industry projects. He has been associated with prestigious educational institutions including SBS. Umesh has an MBA from Willamette University. USA and a Masters in Commerce from Mumbai University. His professional skills are as below. *Leadership *Effective Communication *Project Management *Strategy Formulation *Customer Insights/Market Research *Balanced Score Card Management *Problem Resolution *Data Analytics *Customer Relationship Management He has authored papers and articles for International Research Association and print magazines. Asa Deputy Team Leader Umesh has assessed organizations for excellence on behalf of Dubai Quality Award Group. He was a Jury Panel Member in ESOMAR (International Research Association) chartered with responsibility of setting agenda and evaluating papers presented at its Dubai regional conference.